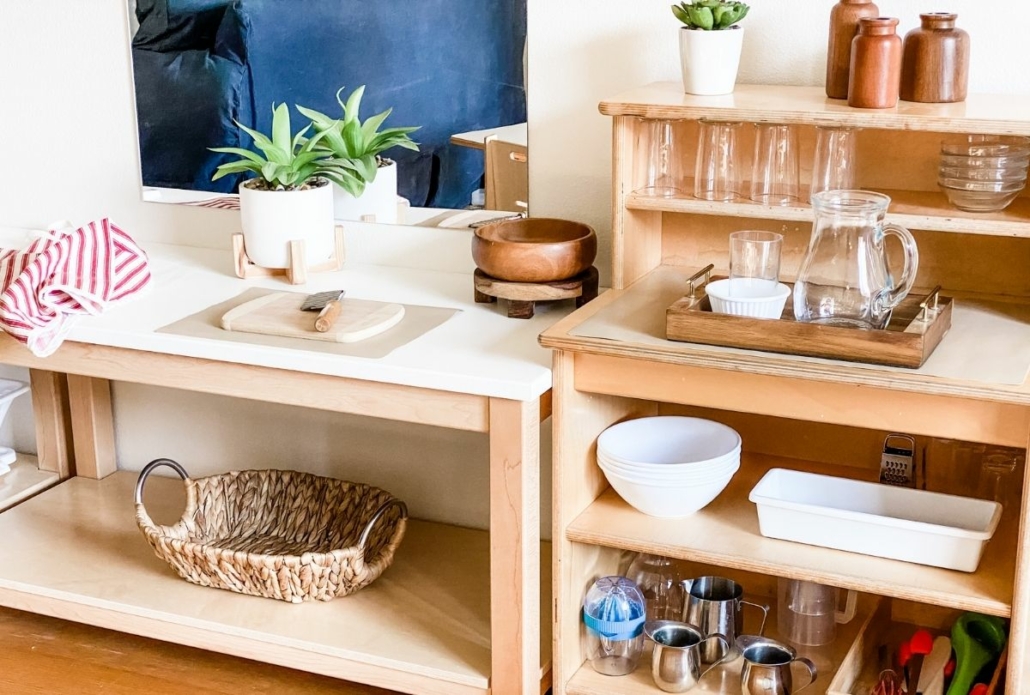 Practical Life activities are the foundation of the Montessori Method developed by Dr. Maria Montessori over 100 years ago. They were then and they are now of greatest importance in assisting a child to reach his/her full potential in an Early Childhood Montessori Program whether in a formal school setting or in our own homes. For this reason we place a strong emphasis on the Practical Life areas in our homes and in our classrooms at Children's House Montessori.
Children want to copy or do what they see the adults in their lives doing.  This is why your child probably asks you over and over again if he/she can help you wash the car, do the dishes, try on your shoes or clothes, help you cook, dress themselves, etc. Maria Montessori said, "Imitation is the first instinct of the awakening mind."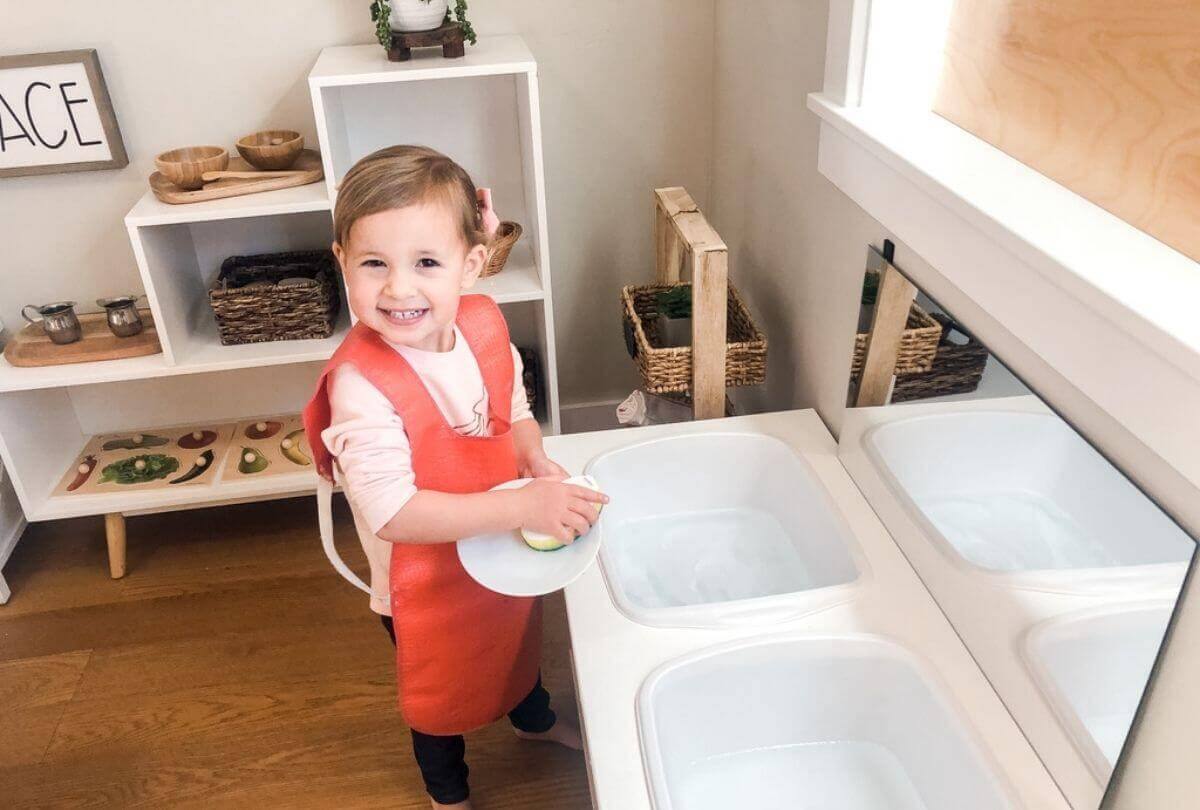 Although the components of the Montessori Practical Life curriculum are numerous, it can be broken down fairly easily this way:
Practical Life teaches children to care for themselves and care for their environment thus giving them a sense of independence, self confidence and order. What child doesn't say,

"Help me do it by myself." –

Maria Montessori

Practical Life activities are instrumental in helping to develop a strong foundation for each individual child. If these activities are rushed or skipped, a child will not be able to reach his/her full potential in a Montessori school or a home environment. In fact, Dr. Montessori said,

"it's not until a child struggles in the other areas of the Montessori environment that the origins of the struggle can often be traced back to the lack of experience or time spent in Practical Life."
I have always loved the ideas and creativity behind the Practical Life area of the Montessori Classroom because it allows the child to actually "do" an activity they want to "imitate" rather than just "pretend". For this reason, we suggest having prepared Practical Life areas and activities in your homes that are designed for small bodies and hands so that Toddler and Preschool aged children have daily time to practice skills naturally. Take a look at baby E practicing his Practical Life skills by pouring and watering flowers.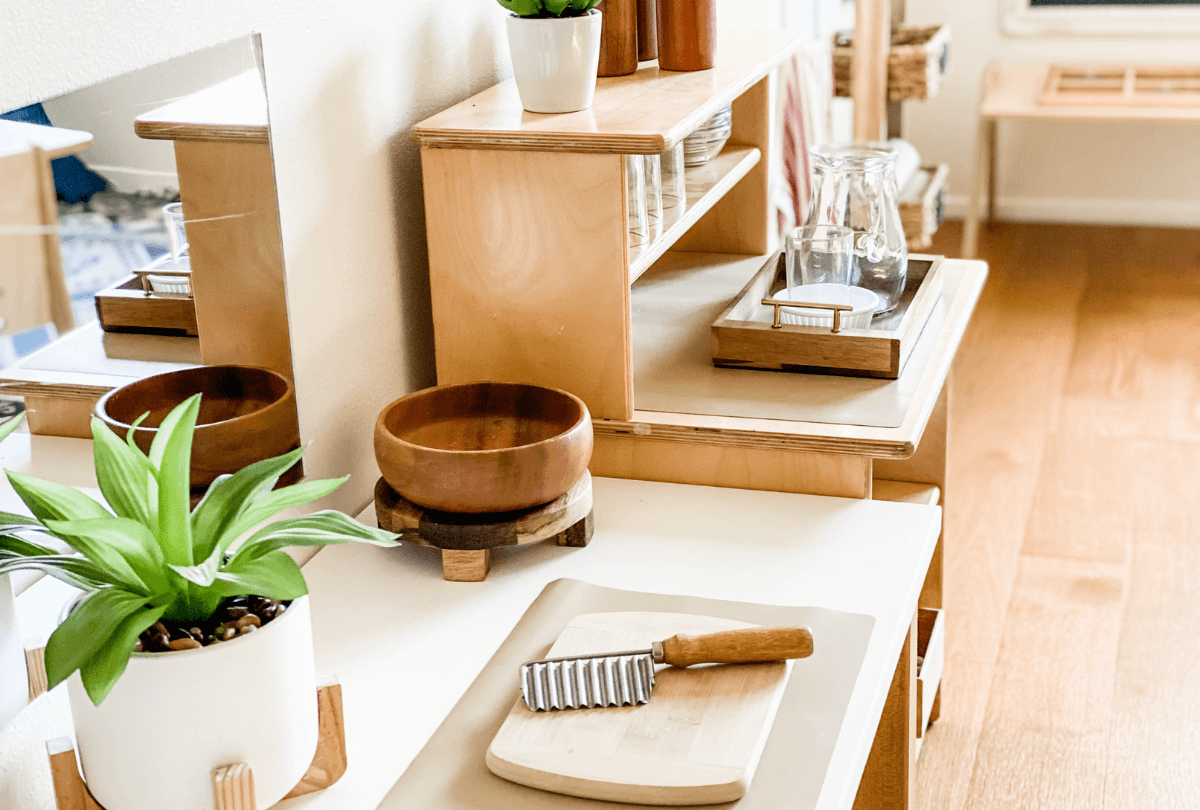 The list of ideas and activities could be endless, but here are a few basic Practical Life activities that you can easily incorporate into your daily home routine:
washing dishes in a child-sized sink or you can use a Toddler Tower to get your child to your adult sink (we love this one).

preparing their own snacks

setting a table for meals: We love to use child sized plates, cups and silverware. Here are our favorites from Amazon (flatware) and Montessori Services, (plates, cups).

tonging and scooping objects into small containers or bowls   

pouring liquids or dry items

completing cooking projects following sequenced cards or steps in a recipe

cleaning up spills or accidents using child sized brooms, mops and towels.  You can find some great options here. 

planting seeds or flowers in the garden, pulling weeds, raking or shoveling dirt

cutting flowers and completing flower arranging work

polishing silver, rocks or shoes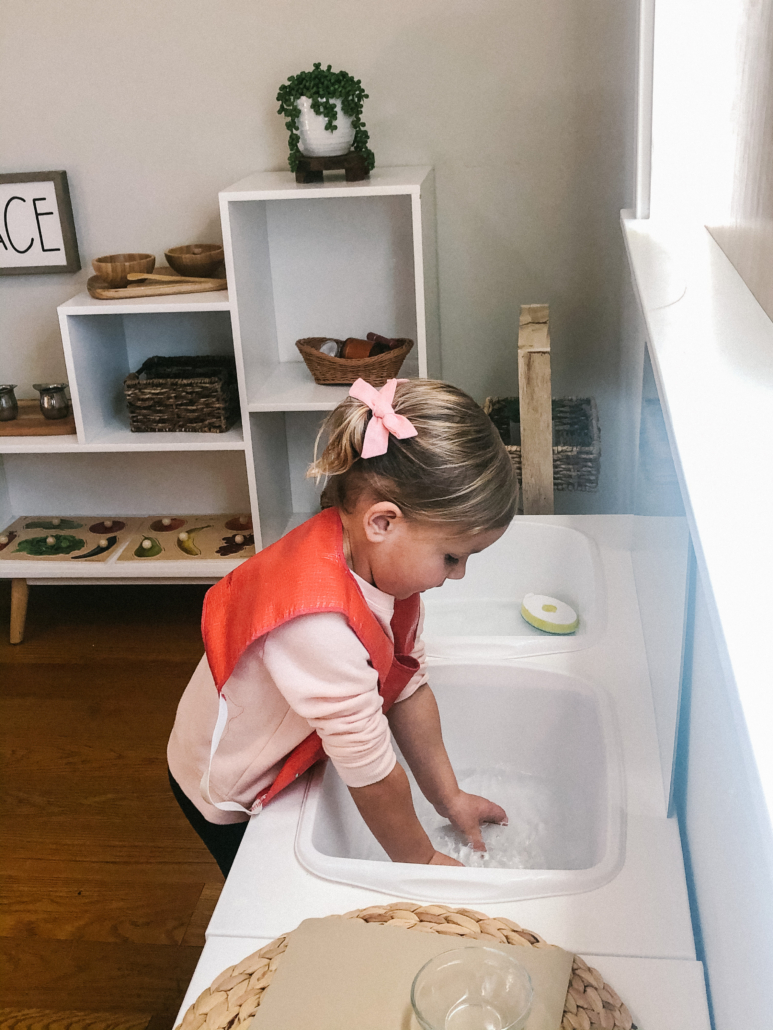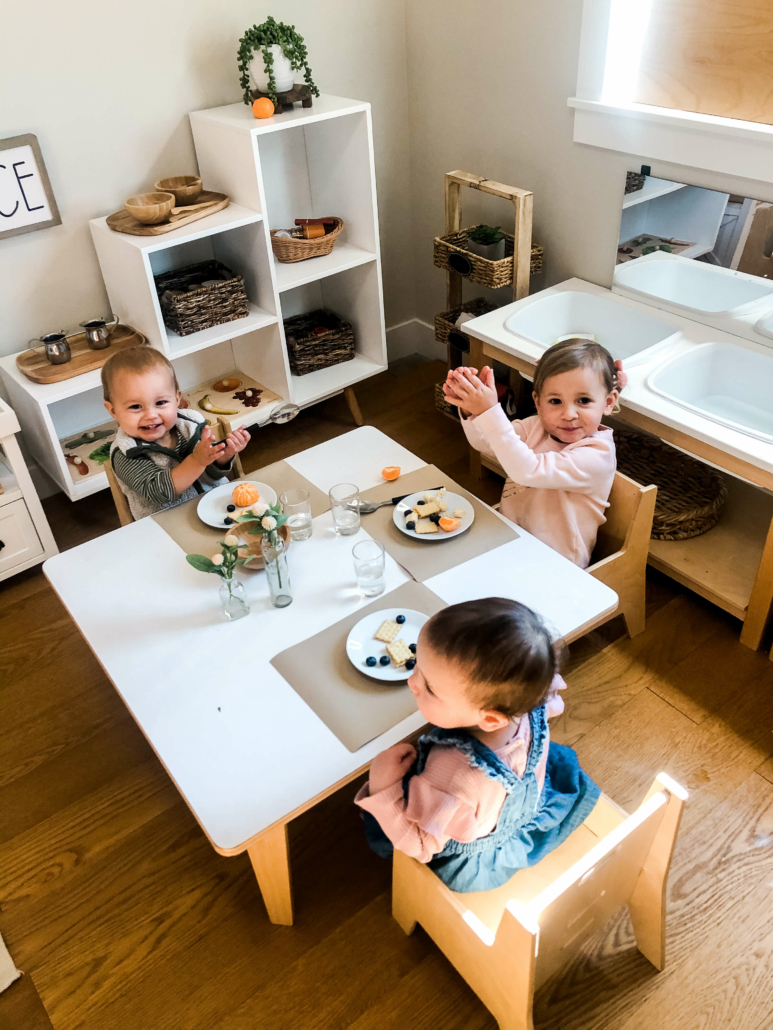 We encourage you to take a look around your homes and think of ways that you can create a space full of Practical Life work that your child can engage in and grow from. Notice ways that you can incorporate daily activities and exercises into your routine with your developing and budding child! Not only will daily Practical Life activities help your child become more content and confident, they will find more joy in their daily routines and they will also be provided with a foundation for a life-long love of learning.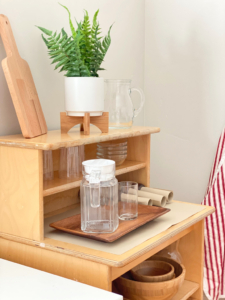 Don't forget to visit our website here for more Practical Life things we love. 
-Barbara
https://inspiredmontessorilearning.com/wp-content/uploads/2020/10/Blog-Photo-Template-Size-2.jpg
810
1200
Rachel Yentes
https://inspiredmontessorilearning.com/wp-content/uploads/2020/06/IMLfortheweb.png
Rachel Yentes
2020-10-26 06:01:53
2021-10-10 04:17:04
The Importance of Practical Life